Sexual Offender Search Form
This data is updated daily
Note : This is a special Search Form. You may perform a partial search for Last Name, First Name, Street name or City. You must enter at least First one character for a partial search.
Example: To search for John Smith you can enter the first name (JOHN) or part of the first name (JO) or you can enter the last name (SMITH) or part of the last name (SM).
Location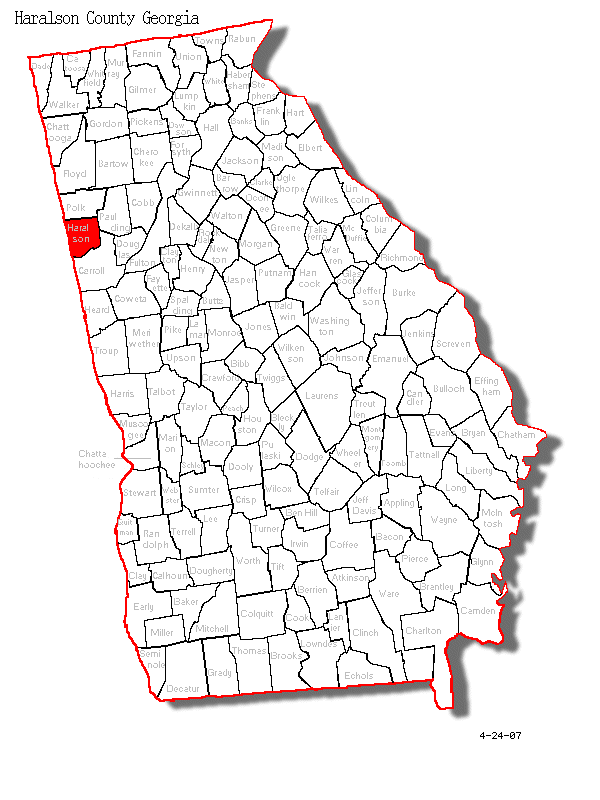 Haralson County is located along Highway 27 in Northwest Georgia.