Inmate Phone System


If you receive a call from an inmate at the Haralson County Jail, please listen to the recording, as it will give you all the details about the call including how to block future incoming calls if you desire.

The inmate phone system is provided by Paytel Communications (www.paytel.com). If you have a billing question you should call Paytel at 1.800.729.8355.

If you have accidentally blocked your phone by pressing the number "7" (7 block) on your dial pad, you need to call the Haralson County Sheriff's Office at 770-646-2011 to verify that you have a "7" block on your phone.

Once it is determined that you do have a "7" block on your phone you will need to bring the following items to the Haralson County Sheriff's Office: a copy of your phone bill showing the owners name and the phone number, the owner of the phone numbers photo ID (preferably a drivers license). There will be a short form to fill out stating that you give us permission to remove the block.

If you wish you may fax the items to us, however in addition to the phone bill and photo ID we will need a notarized letter from the owner stating that they wish the block to be removed. Our fax number is 770-646-2059.


Location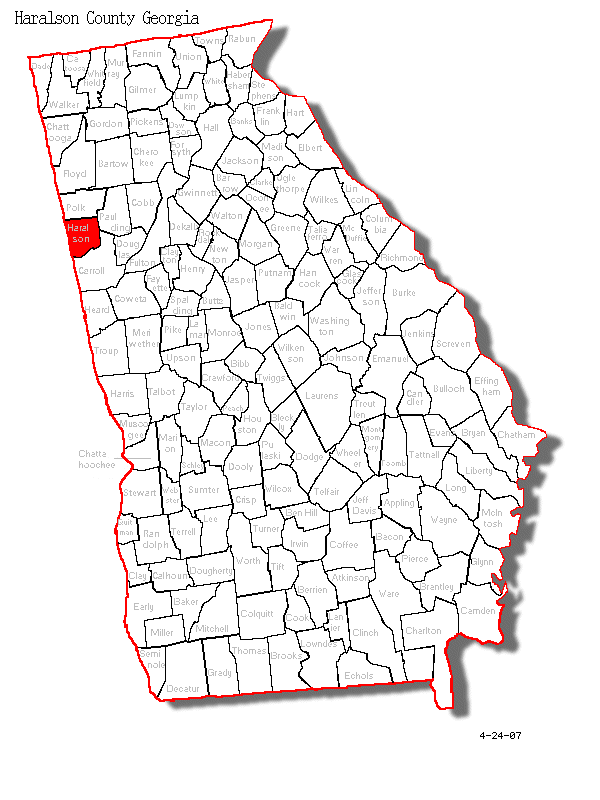 Haralson County is located along Highway 27 in Northwest Georgia.